Recently, Mr. Srikanth Padmanabhan, Vice President of Cummins and President of Engine Global Division, came to

Xi'an Cummins to

guide his work.

Mr. Srikanth Padmanabhan joined Cummins in 1991. During his 26-year career, he has led many projects to help Cummins drive and develop innovative, efficient, and green products, achieving historic breakthroughs.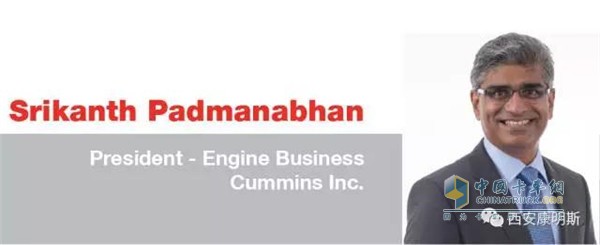 Mr. Srikanth Padmanabhan

As one of Cummins's most important partners in China, Shaanxi Automobile Group is the first stop of Mr. Pan Yukang's visit to Xi'an. In the afternoon of the same day, Mr. Pan Yukang, accompanied by Mr. Wang Ning, general manager of the joint venture operation of Cummins China Engine Division, first visited the Shaanxi Auto Body Factory and the automobile assembly plant. Afterwards, leaders of Shaanxi Auto Holding Party Committee, Chairman Yuan Hongming, Deputy Secretary of Shaanxi Auto Holding Party Committee and General Manager Wang Yanhong, etc., discussed and discussed how Xi'an Cummins Engine Co., Ltd. and Shaanxi Auto have achieved mutually beneficial development.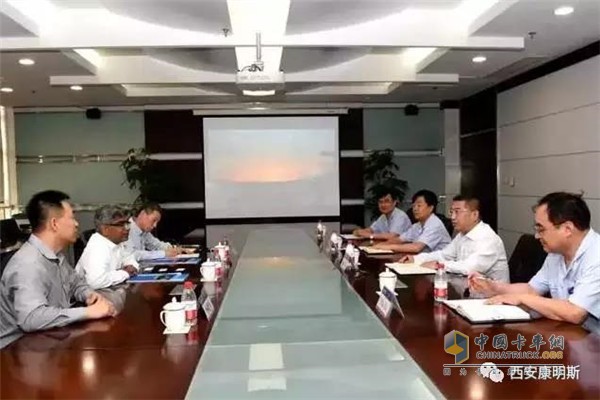 Pan Yukang Visits Shaanxi Auto

In addition, the Cummings "Lin Weiwei PhD Scholarship" award ceremony was also held at Xi'an Cummins Engine Co., Ltd. Mr. Pan Yukang and Mr. Yang Xiaodong, General Manager of Xi'an Cummins, presented the award to the students who won the Lin Dr. Scholarship. At the awards ceremony, he said: "Cummins has always believed that only the communities in which employees live and work and the communities in which they operate will grow and the company can be strong." As a result, Cummins succeeded in its business success and also actively assumed corporate responsibility, paying special attention to the three major areas of environment, education, and equal opportunities. Dr. Lin's scholarship program has also promoted the interaction and cooperation between Cummins and universities, which has effectively promoted the common development of schools and enterprises.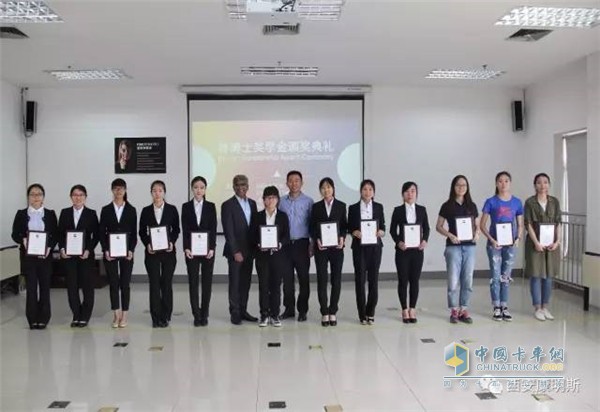 Cummings Award Ceremony of Dr. Lin Weitong Scholarship

Afterwards, Mr. Pan Yukang also visited Xi'an Cummins production line, affirming Xi'an Cummins' achievements in lean manufacturing, and hoped that Cummins will continue to improve the manufacturing quality of its products and provide more reliable products for users in China and the world. Power products.
Pan Yukang visited Xi'an Cummins production line

Mr. Pan Yukang held discussions with some employees. During this time, he shared his professional career in a humorous manner and made sound suggestions for his career planning.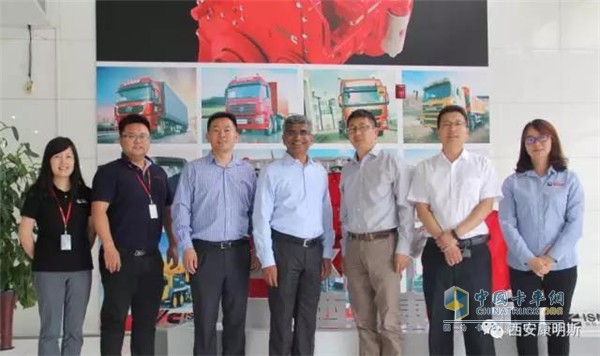 Photo of participants

2017 is the 10th anniversary of the establishment of Xi'an Cummins. 10 is not just a number, but also a "milestone" in the history of the development of Cummins and Shaanxi Automobile Group. Both Cummins and Shaanxi Automobile will continue to deepen their partnerships, and both parties will spare no effort to promote the integration of quality resources and to launch better engine products to create more value for the industry and customers.

False Twist Two-For-One Twisting Machine

Features:

1. CY250 can produce steaming fold filament from wire silk by one step which will reach to the effect of real like silk.

2. The machine has high flexibility which not only can be used as ordinary Two-For-One Twister, but also can be used for twisting constant heat-setting yarn.

3. Inset ceramic piece in filar guide is used for yarn breaking.

4. Inset ceramic piece in over-feed fixes in two independent drive axis, which is used to control the tension of yarn precisely during the setting and winding.

5. The Silk Wheel is equipped in each over-feed can be adjusted tension of both take-up and inner heater pipe.

6. The yarn refueling device in the machine is an automatically device to fill center fuel tank.(For choice)

7. The machine is equipped with automatic tag-ending device. (For choice)

8. Yarn is in the inlet of heater pipe which has a ceramic silk wheel to lesson the tension of yarn.

9. The computer system control the temperature of heater pipe, which can monitor whether the heater pipe is at normal work or not and working conditions, and the effect will be showed on the computer.

10. The exhaust emission system is connected to user central Control System.

11. The machine is equipped with magnetic false-twist spindle which is easy to operate.

12. Gear case is used for winding, with lip motion device for the soft edge.

13. The control of the whole machine is all installed in the control casing at the head of machine (spindle, false twist spindle, over-feed device and change of twist range).

14. The whole machine carries out digital monitor by a set of software, including: spindle speed, false twist spindle speed, over-feed rate, take-up speed, yarn meter counter, alarm display, working hours, procedure memory and twist direction(S or Z), etc.

False Twist Two-for-one Twisting Machine

False Twist Two-For-One Twisting Machine,False Twister,False Twist Twisting Machine,False Two For One Twisting Machine

ZHEJIANG KAICHENG INTELLIGENT MACHINERY CO.,LTD , https://www.kaichengtex.com