Model NO.: XG-25B

Input Voltage: 380V

Maximum Input Current: 38A

Rated Power: 25kVA

Output Frequency: 20-80kHz

Efficiency: 96%

Duty Cycle: 100%

Precision: 0.1%

Cooling Method: Water Cooling

Trademark: Kechuang

Transport Package: Plywood Cases

Specification: XG-25B

Origin: Zhengzhou, China

HS Code: 8514400090

Automatic  Brazing Machine With High Frequency Heating  (XG-25B) Technical Parameters:

 

Model type
XG-25B
Input  power
25KVA
Input  voltage
380V±10%  50HZ/60HZ
Max input current
Single phase  38A
Oscillating  frequency
20-100KHZ
Inverted  power
≤25KVA
Water  pressure
0.15MPA≤water pressure≤0.3MPA
Timer
XG-25A(Has no timer, half-automatic)
XG-25B(Has timer, automatic model)
Kechuang IGBT Induction Brazing  machine General Impression:

    1.Power range: 8KVA- 1000KVA

    2. Frequency range: 0.5KHz- 500KHz

    3.Input power: Three phase 380V± 10% 50Hz

    4.Work pressure: 0.15MPa- 0.30MPa

Kechuang IGBT Induction  Brazing  machine Feature:

(1) Fast heating, uniform, which can effectively prevent zigzag caused by local overheating embrittlement and fracture, but also can prevent lack of penetration cause off tooth and other bad phenomenon;

(2) Suitable for welding high performance, high hardness serrated saw blade.

(3) Provide welding arts, installation simple and useful convenience.

(4) Compared to thyristor medium frequency furnace, save energy 10-30%.

(5)Can complete minimum and maximum head welding, all kinds of power, frequency for your selection.

Customer service:

Call or e-mail us any time. Before you place your order, we will be happy to discuss your detailed requirements with you and help you find a selection of machine that is just right for your market.

 

 Quick Delivery:

With your wide requested of faucets with even less than our MOQ, we are able to fulfill most requests within short days of your order.

 

 Promise :

Customers Satisfaction, provide good quality and reasonable price and constant after sale service to be engaged in 100% of us .Our Warranty period is one year.

 

 Induction Brazing Machine Selection :

You can just let us know the type, power, frequency, quenching ways, quenching hardness ,depth and materials, choosing proper frequency according to production efficiency. According to specific workpiece shape, material, welding material and so on to decide. choosing according to smelter furnace and production efficiency, choosing according to product speed, materials, temperatures and so on. If is the axial, please tell us the diameter of the axial? If you have drawings please send us. please contact us more specification.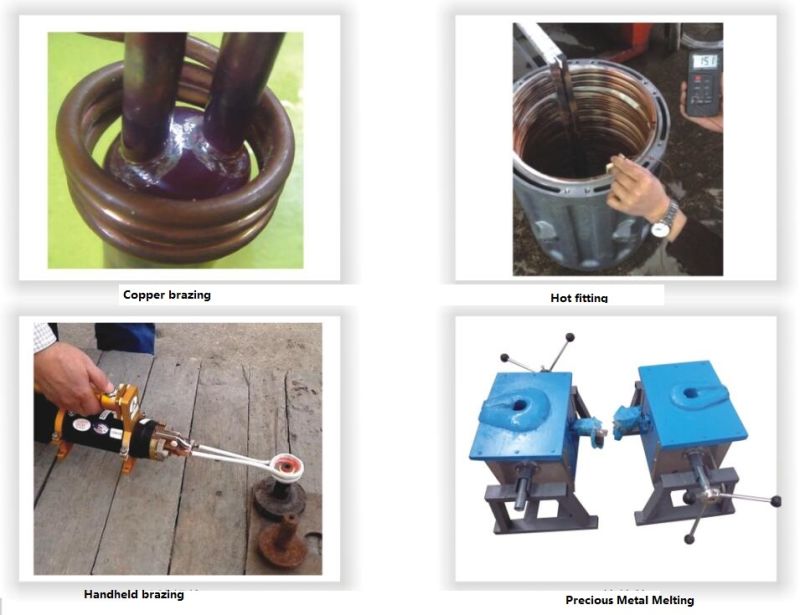 APPLICATION FEATURES

1. Environment:The bearing is located in the lower part of the chassis, normally working in a dusty and mud splash environment, so it is with high requirement of bearing sealing performance. Working in outside, from low temperature -40 ℃ to high temperature 100℃;

2. Rotating speed: Highest is 3000rpm;

3. Loading: Besides to bear the weight of the main rotating axis, also need to bear the uncertain axial load;

4. Eccentric Oblique angle:Bearing is used with propeller shaft(or drive shaft), need consider to compensate the installation error of the shaft, and the displacement caused by the engine vibration and frame deformation, so the oblique angle of bearing are key factor to be paid attention during bearing design.

Drive Shaft Bearings,Drive Shaft Carrier Bearing,Drive Shaft Wheel Bearing,Drive Shaft Center Support Bearing

ZHEJIANG XCC GROUP CO.,LTD. , https://www.xccbearing.com