Model NO.: OCS-SP

Environment: -20ºC to 50ºC

Sensor Type: Magnetic Type

Data Stabilization Treatment: Dynamic Type

Customized: Customized

Standard: OIML Class III

Display: 30mm(1.2") 5 Digits LCD/LED

Adapter: DC9V/1000mA

Trademark: Mike

Transport Package: Export Carton and Pallet

Specification: 50kg to 1000kg

Origin: Hangzhou

HS Code: 84238290

Model NO.: OCS-SP

Environment: -20ºC to 50ºC

Sensor Type: Magnetic Type

Data Stabilization Treatment: Dynamic Type

Customized: Customized

Standard: OIML Class III

Display: 30mm(1.2") 5 Digits LCD/LED

Adapter: DC9V/1000mA

Trademark: Mike

Transport Package: Export Carton and Pallet

Specification: 50kg to 1000kg

Origin: Hangzhou

HS Code: 84238290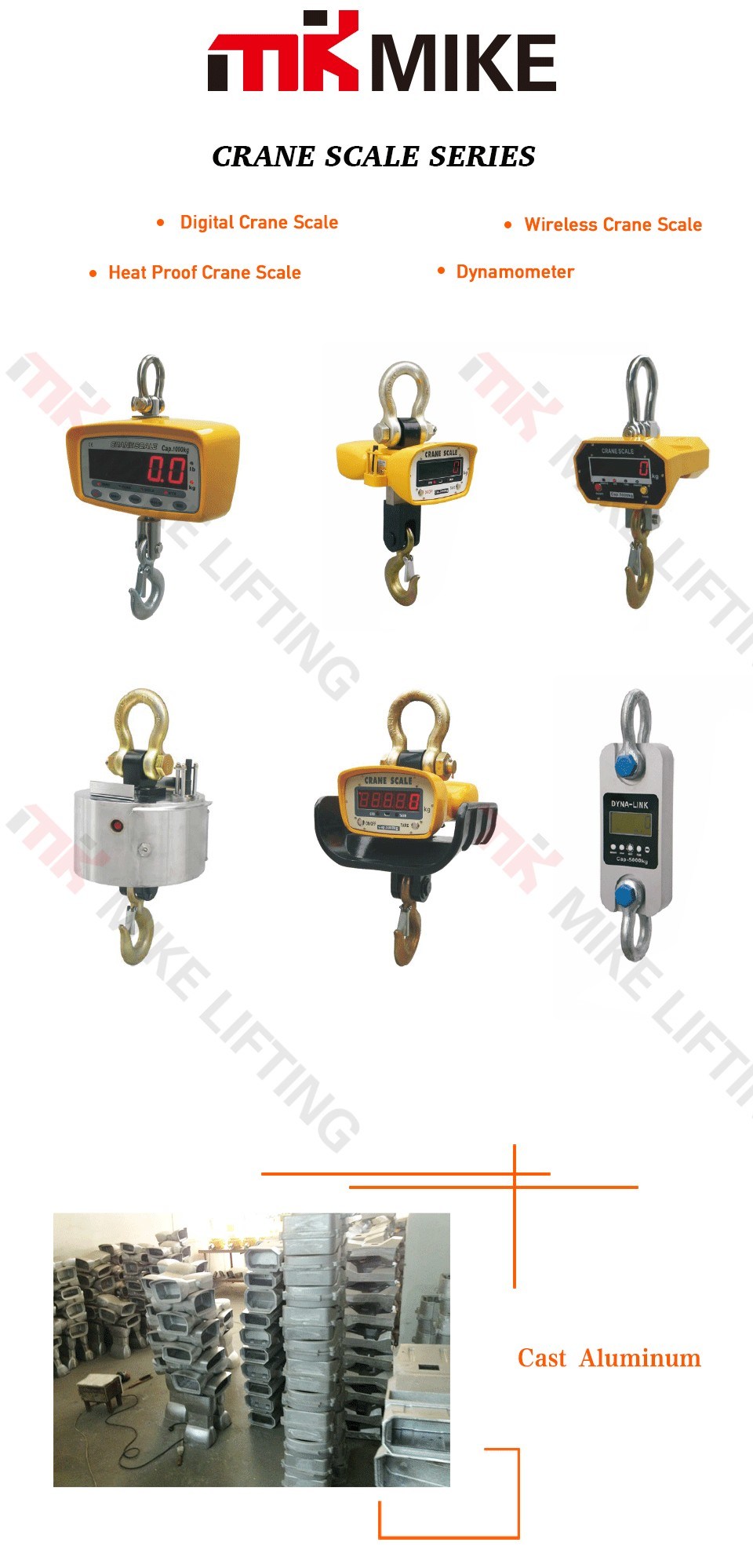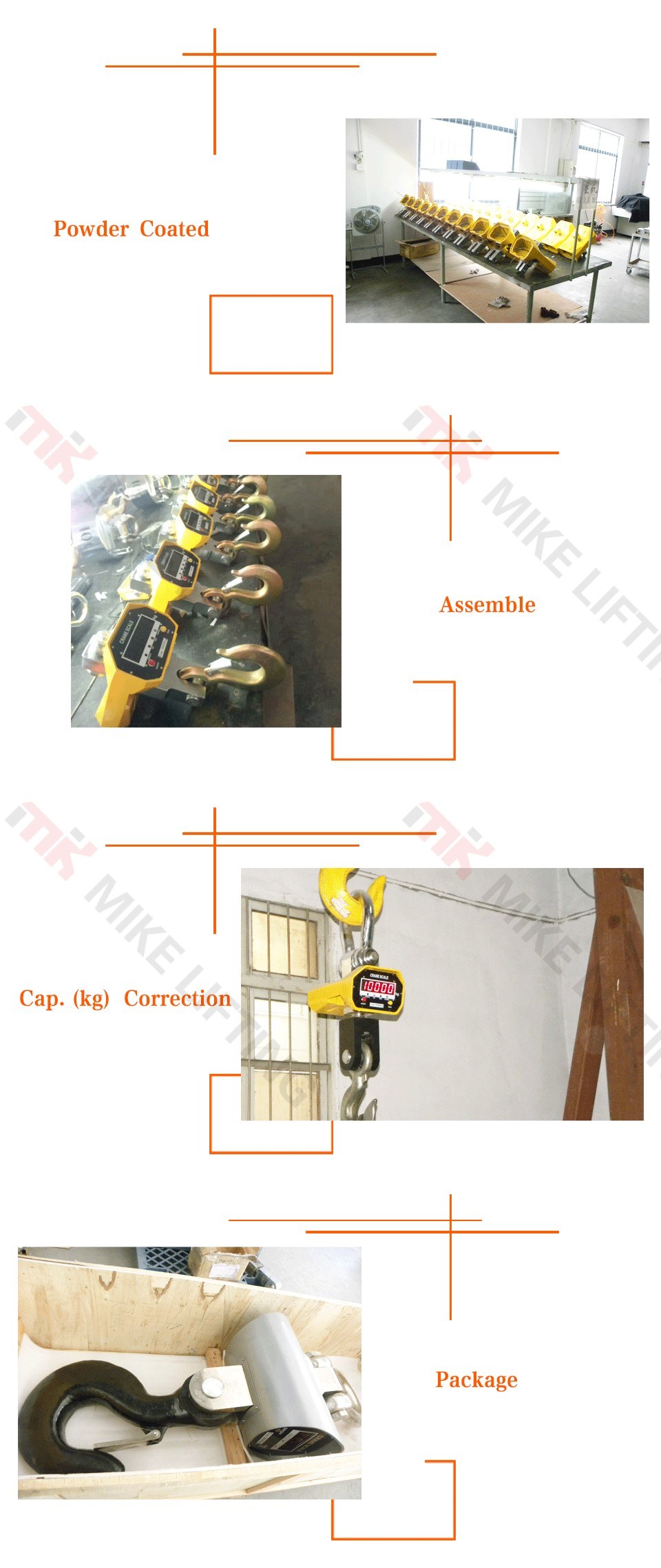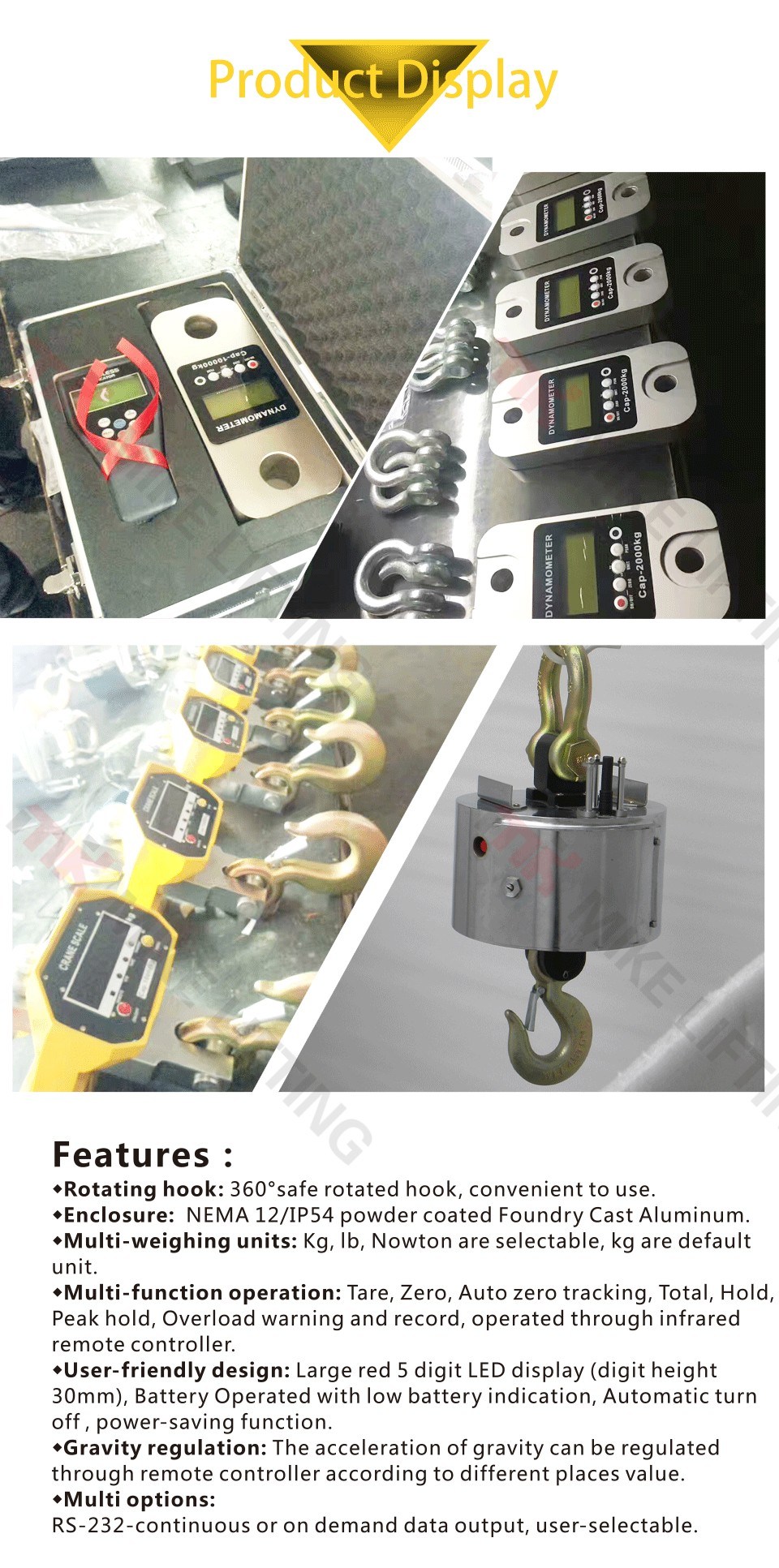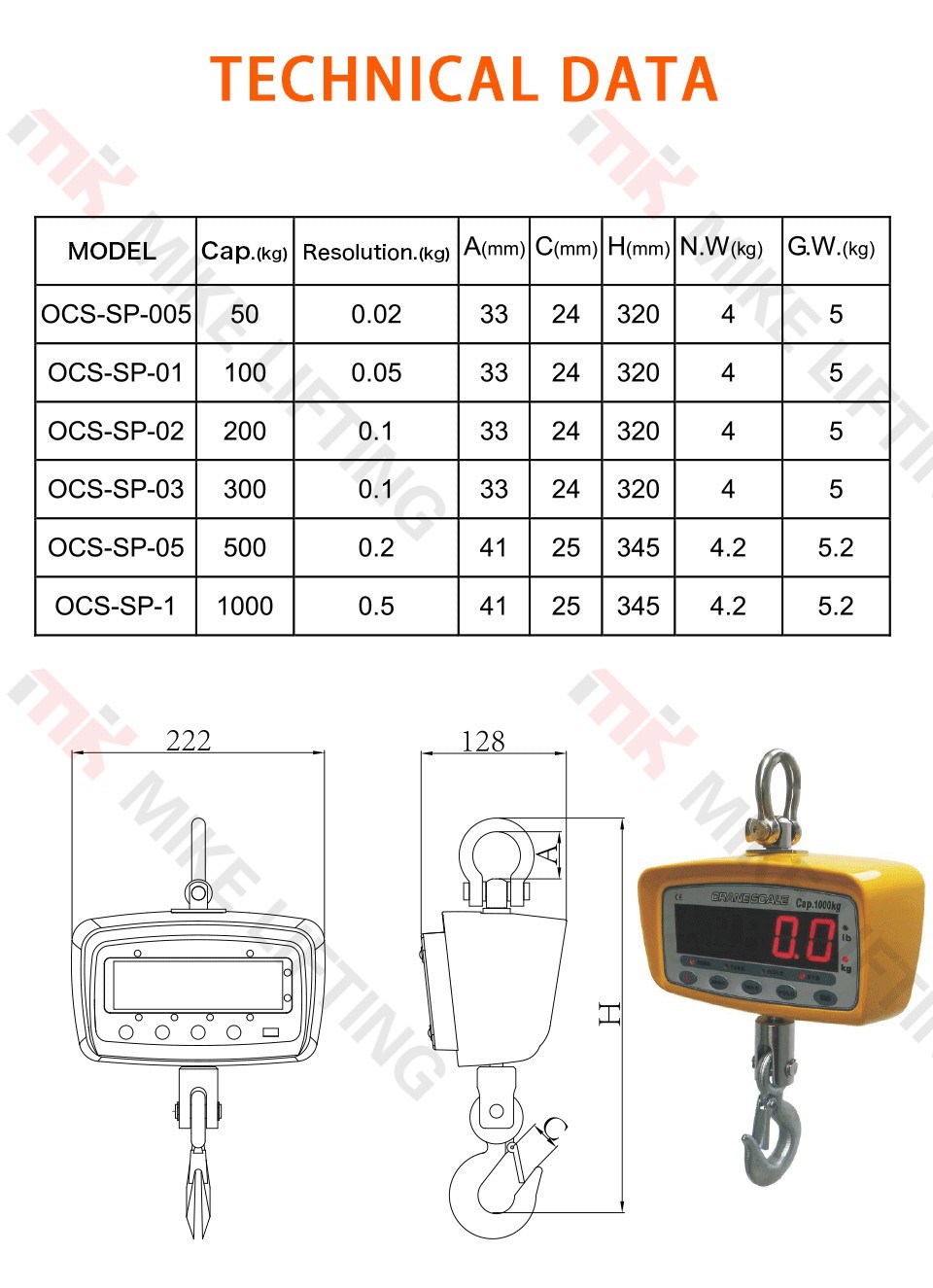 ♦ 

Multi-weighing units

:Â 

Kg, lb

 are selectable, kg are default unit.

   ♦ 

Multi-function operation

:Â Tare, Zero, Auto zero tracking, Total, Hold, Overload warning and record, operated through infrared remote controller.

   ♦ 

User-friendly design

:Â 

Large red 5 digit LED display

 (digit height 30mm), Battery Operated with low battery indication, Automatic turn off , power-saving function. Special design load cell, threadless connection, more safety.

   ♦ 

Gravity regulation

:The acceleration of gravity can be regulated through remote controller according to different places value. Â 

   ♦ 

Multi options

: RS-232-continuous or on demand data output, user-selectable. Wireless big screen 3″,5″, wireless indicator 180, 280, 380, 580 can match with the scale, user-selectable.

 
| | |
| --- | --- |
| Accuracy Standard | According to OIML class III |
| Display | 30mm (1.2'') 5digits LED |
| Filtering | Low, Medium or High selectable |
| Units | Kilograms or Pounds selectable |
| Resolution | 2000 to 3000 divisions standard(up to 15,000 available) |
| Zero Range | 4% F.S. |
| Tare Range | 100% F.S. |
| Overload Indication | 100% F.S. + 9e |
| Max. Safety Load | 125% F.S. |
| Ultimate Load | 400% F.S. |
| Battery Type | Fully sealed Lead-Acid battery, 6V/4.5Ah |
| Battery Life | ≥50 hours |
| Adapter | DC 9V/1000mA |
| Operating Temperature Range | - 20ºC ~ + 50ºC |
| Operating Humidity | ≤85% RH under 20ºC |
| Remote Controller Distance | Max. 15m |
| Battery of Remote Controller | 7# battery, 1.5V*2 |
| Acceleration of Gravity | Can be regulated, the default value is 9.793 |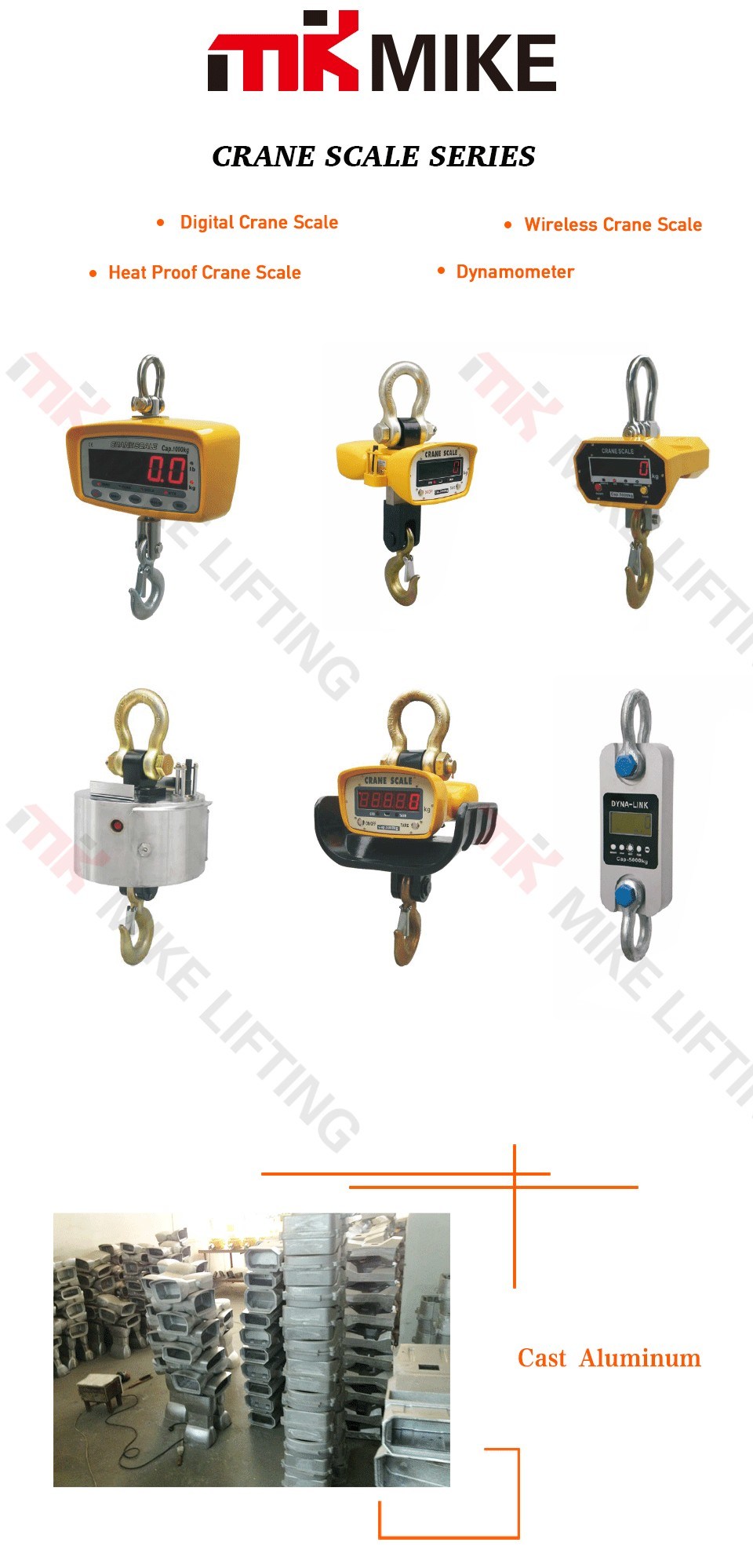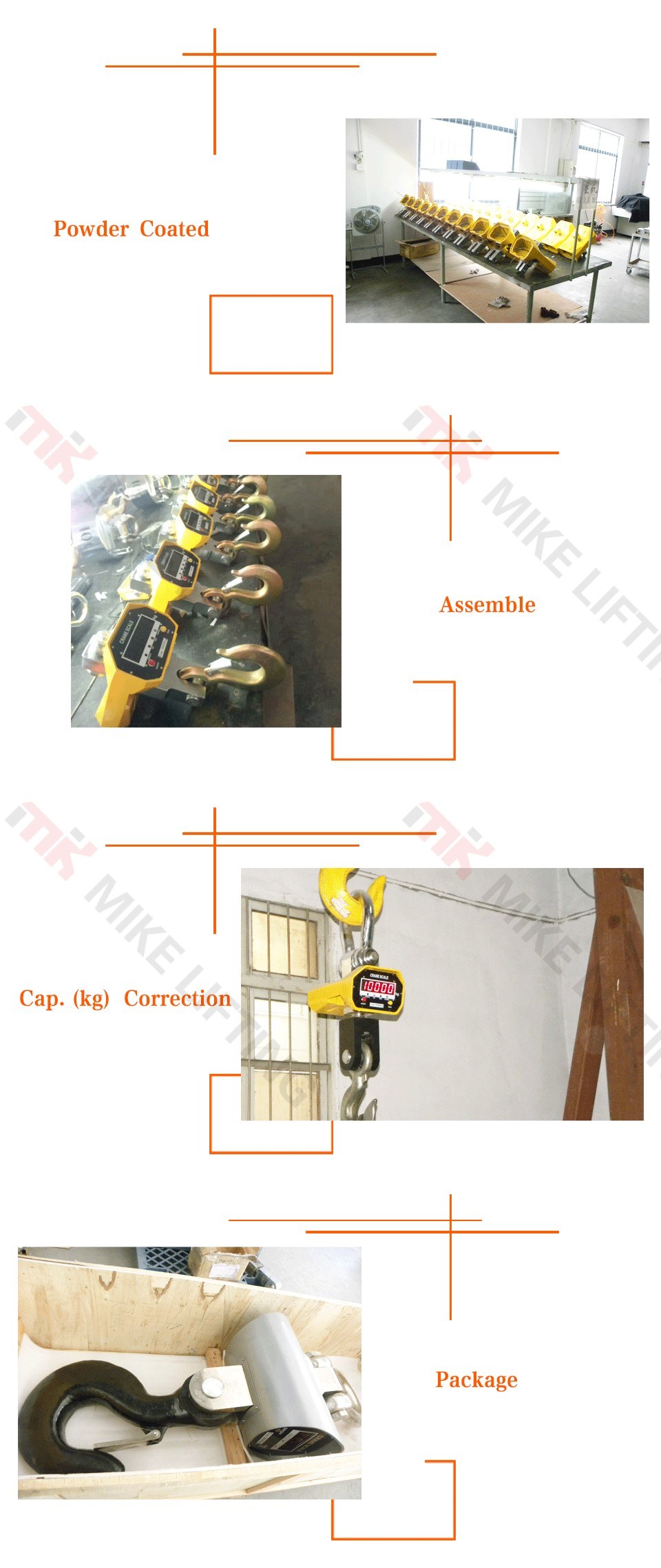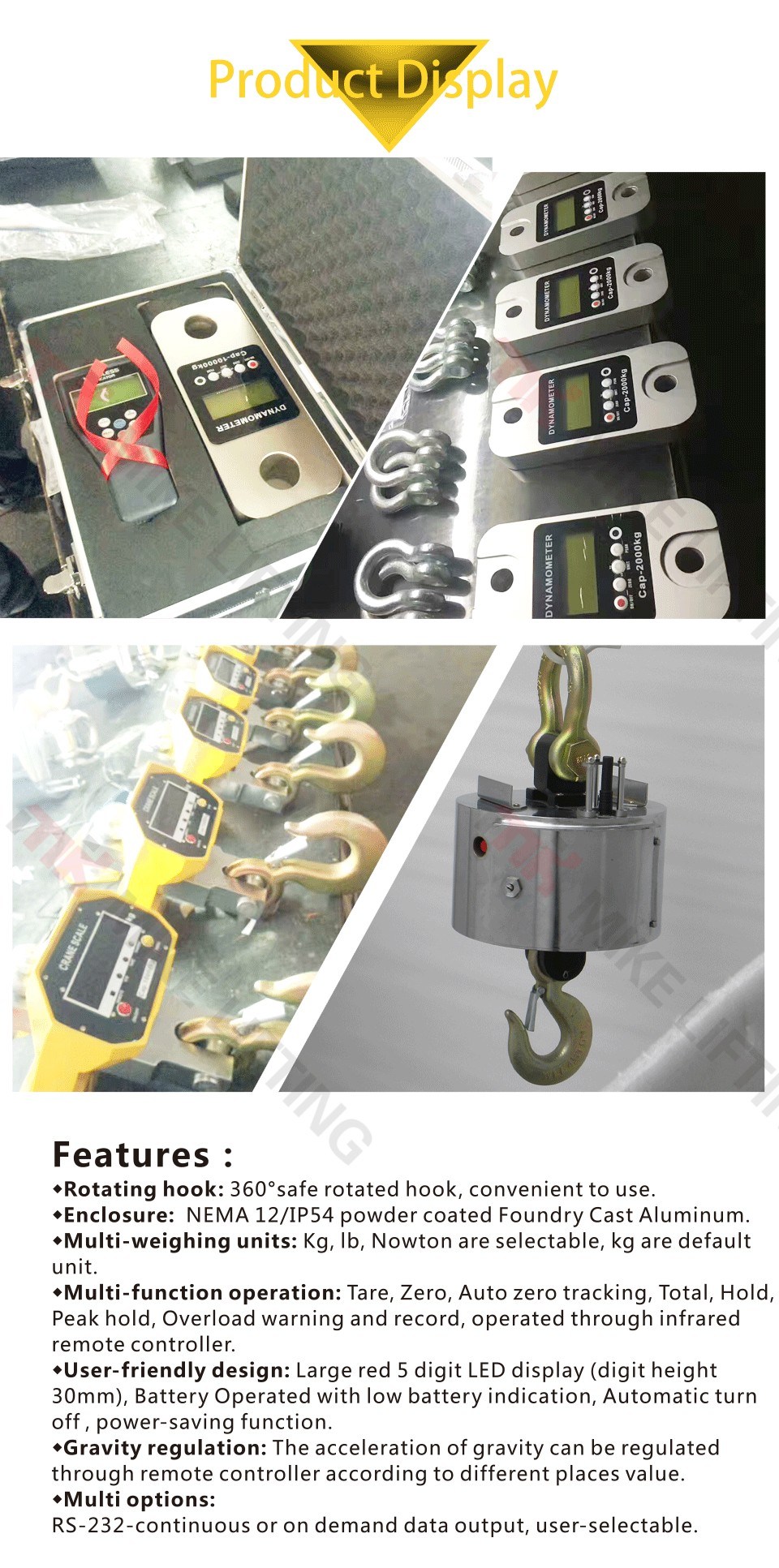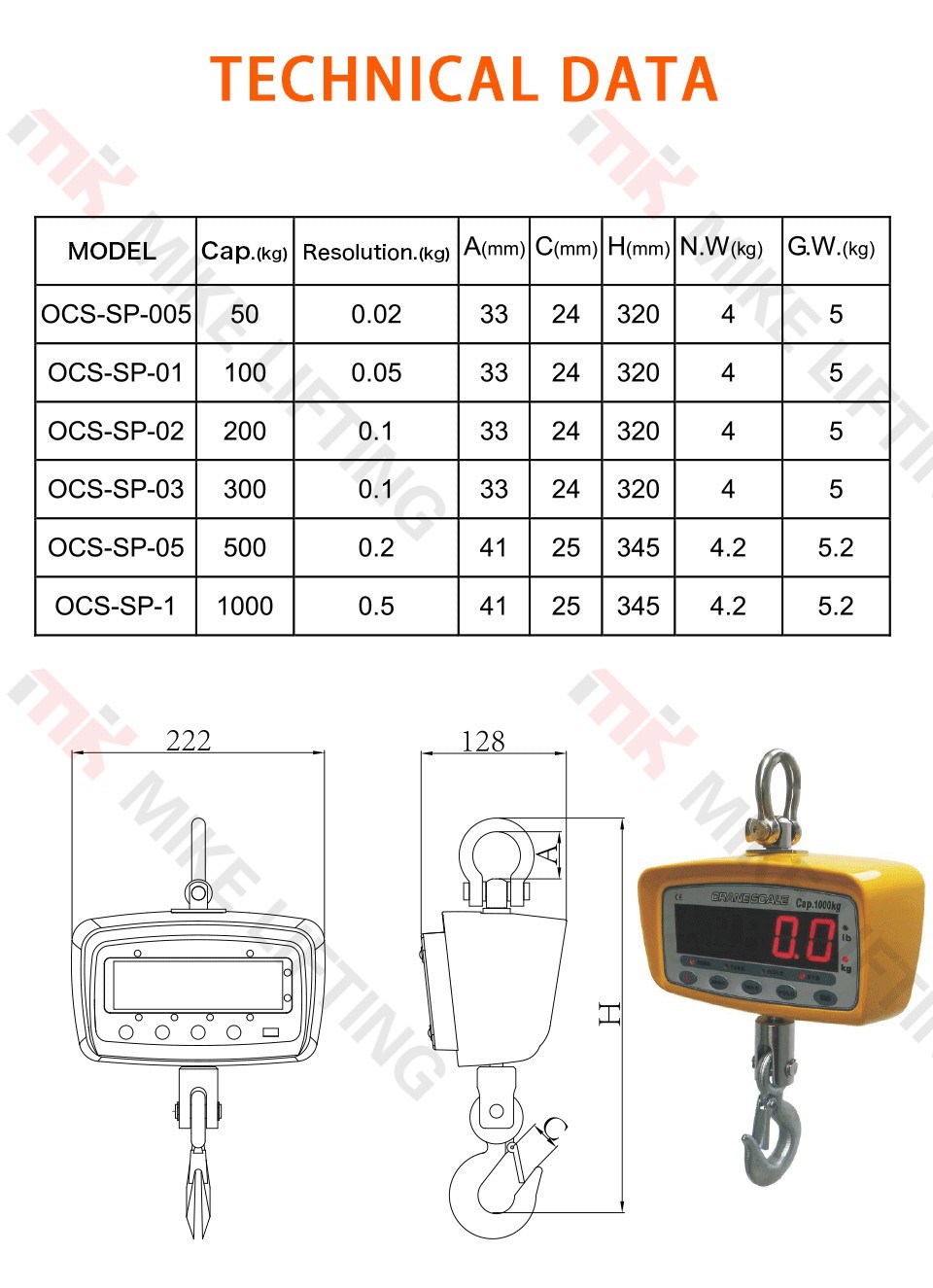 ♦ 

Multi-weighing units

:Â 

Kg, lb

 are selectable, kg are default unit.

   ♦ 

Multi-function operation

:Â Tare, Zero, Auto zero tracking, Total, Hold, Overload warning and record, operated through infrared remote controller.

   ♦ 

User-friendly design

:Â 

Large red 5 digit LED display

 (digit height 30mm), Battery Operated with low battery indication, Automatic turn off , power-saving function. Special design load cell, threadless connection, more safety.

   ♦ 

Gravity regulation

:The acceleration of gravity can be regulated through remote controller according to different places value. Â 

   ♦ 

Multi options

: RS-232-continuous or on demand data output, user-selectable. Wireless big screen 3″,5″, wireless indicator 180, 280, 380, 580 can match with the scale, user-selectable.

 
| | |
| --- | --- |
| Accuracy Standard | According to OIML class III |
| Display | 30mm (1.2'') 5digits LED |
| Filtering | Low, Medium or High selectable |
| Units | Kilograms or Pounds selectable |
| Resolution | 2000 to 3000 divisions standard(up to 15,000 available) |
| Zero Range | 4% F.S. |
| Tare Range | 100% F.S. |
| Overload Indication | 100% F.S. + 9e |
| Max. Safety Load | 125% F.S. |
| Ultimate Load | 400% F.S. |
| Battery Type | Fully sealed Lead-Acid battery, 6V/4.5Ah |
| Battery Life | ≥50 hours |
| Adapter | DC 9V/1000mA |
| Operating Temperature Range | - 20ºC ~ + 50ºC |
| Operating Humidity | ≤85% RH under 20ºC |
| Remote Controller Distance | Max. 15m |
| Battery of Remote Controller | 7# battery, 1.5V*2 |
| Acceleration of Gravity | Can be regulated, the default value is 9.793 |
 

 

GAC Speed Controller is rugged enough to be placed in a control cabinet or engine mounted enclosure with other dedicated control equipment. If water, mist, or condensation may come in contact with controller, it should be mounted vertically. This will allow the fluid to drain away from the speed control unit.

We can supplide supplied the GAC speed controller from manufactures .

1. GAC Speed Controller Model


GAC Sereis: ESD2210, ESD5111, ESD5221, Esd5500E , ESD5522E, ESD5550E, ESD5570E, ESD5330, LSM672N, SYC6714 ESD5111, ESD5330 . EDG5500, ESD5131, ESD2110 ESD5526E, ESD2241, ESD5522, ESD5550,ESD5330.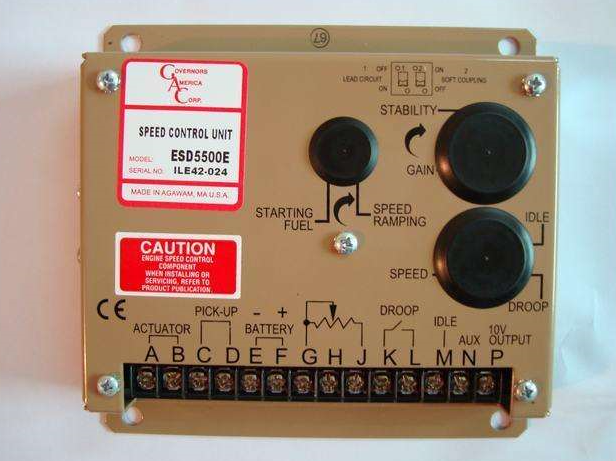 Engine GAC Speed Control Unit Controller ESD5500E

Other Generator Parts we can provide:

Generator parts: DSE Controller ,

Comap Controller

,

Woodward Controller

,

Cummins Speed Controller

, GAC Speed controller, Generator AVR , Engine Actuators , Engine Sensors , Engine Meters .














GAC Speed Controller

GAC Speed Controller,GAC Controller,GAC Speed Control Unit,Esd5500E

Jining Kunpeng Construction Machinery Equipment Co., Ltd , http://www.excavatorenginepart.com