Xichai

had a small goal, earning 10 billion yuan first, and it was finally completed. All this story begins here.

In the third venture development period of Xichai, the main business indicators of the company showed a distinct "V" character, with 2005 as the demarcation point. This decade has a peak and a low point, but Xichai's advancement The heart has never changed.

Achieve industry

In 2000, the factory officially proposed the idea of ​​starting a third venture. It officially began in 2001.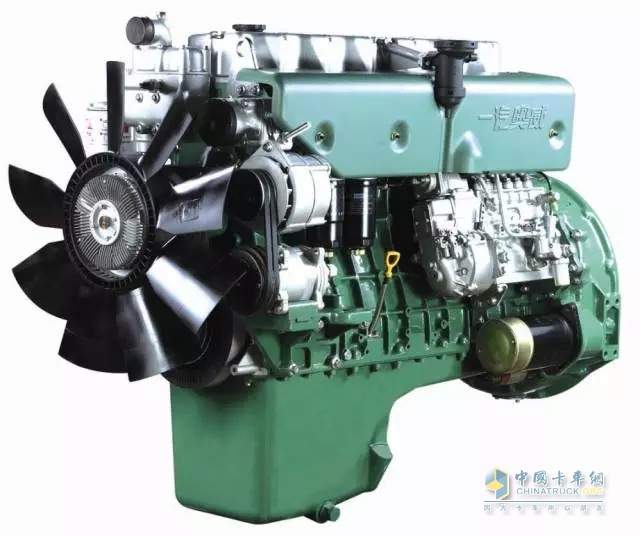 Xichai CA6DF Diesel Engine

Xichai completed the assembly of the first CA6DL diesel engine on April 20, 2001. In addition to the development of the CA6DL diesel engine, the factory also strengthened the improvement and upgrade of the old products of the CA6110 series and launched the CA6DF product that meets the Euro II emission regulations. In 2001, the sales revenue of Xichai accounted for more than 75% of the total product sales revenue. In particular, in 2002, Xichai CA6DF diesel engine produced 150,000 sets of engines for the world's single-series diesel engines.

In 2001, Xichai sold 84,000 diesel engines, a year-on-year increase of 61%, ranking first in the Chinese diesel engine industry. In 2002, Xichai again set a new milestone in the history of the company's development with 150,000 diesel engines and 78% market growth.

Weightlifting

From 2003 to 2005, the commercial vehicle market has seen "blowouts" and declines. By 2005, Xichai's diesel engine sales fell from the industry's first in 2002 to fourth in the industry, after Yuchai, Weichai, and Dy Chai.

In 2004, the CA6DL diesel engine supporting the release of Aowei heavy trucks was put on the market. It was immediately favored by the majority of users and became a major highlight of Aowei Heavy Trucks. Even among users, there was a phenomenon of currency buying. However, in 2005, the auto market experienced a new round of market adjustment. The medium and heavy truck market experienced a slight decline. By 2005, the production and sales of CA6DL diesel engines did not exceed 10,000 units.

Re-emergence

In 2006, Xichai entered the second phase of its third venture. Xichai decided to extend the product to 390-460 hp, developed the CA6DN diesel engine with the highest domestic power at that time, and started the development of the CA6DM diesel engine.

In July 2008, driven by the upgrading of emission regulations and the impact of macroeconomic overheating, truck market demand showed a "blowout," and the load capacity of Xichai Aowei series of heavy-duty engines at Liberation Company climbed steadily.

In 2009, in the first quarter, after the completion of a 75,000-unit technical upgrade of the CA6DL diesel engine, Xichai's daily output exceeded 1,350 units. The fiery market has continued until the end of the year. By December 23, 2009, Xichai produced and sold more than 360,000 units.

Over 300,000 units in crisis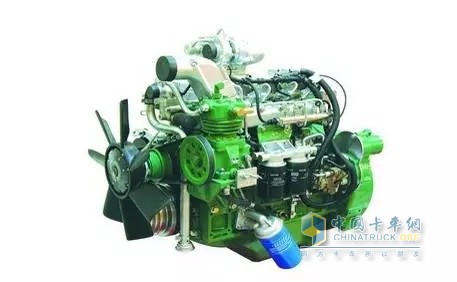 CA6DLD-30E4 two-stage supercharged diesel engine

This year, Xichai established the corporate value of "national brand, high-end power". In addition, the State III built-in EGR technology in the domestic diesel engine industry took the lead in breaking, breaking the monopoly of external EGR technology, laid the foundation for the liberation of heavy trucks to seize the market. On September 26, the Xichai two-stage supercharged diesel engine technology achieved a landmark breakthrough, and the first domestically-developed CA6DLD-30E4 two-stage supercharged diesel engine was successfully ignited.

In 2009, Xichai sold 368,000 diesel engines, an increase of 47% year-on-year, ranking first in the industry. Sales of 8,228 converted cars, realizing a main business income of 9.5 billion yuan and a profit of 393 million yuan.

Into the Ten Billion Club

In 2010, the market situation continued the hot trend in 2009, and Xichai's products are still in short supply. Under great circumstances, the large demand for high-power diesel engines released by the Changchun Headquarters of the Liberation Company and the Qingdao Automobile Factory each month has far exceeded the ability to design the 75,000-unit production capacity of the Xichai CA6DL diesel engine. In order to completely solve the production problem, Xi Chai set out to launch a large scale expansion plan for heavy machinery.

On July 12, 2010, the new base of FAW Jiefang Xichai Heavy Duty Diesel Engine with a total investment of RMB 2 billion started construction in Huishan District, Wuxi City. The leading products such as CA6DL and CA6DM diesel engines are still in short supply, and the annual sales totaled more than 100,000 units. The automobile modification department also realized sales revenue of 2.1 billion yuan. In October, the factory achieved a total sales revenue of over 10 billion yuan as a professional factory. The goal.

Brazing Machine is special design for Ring brzaing on Return Bender connecting with Hairpin Bender in Large quantity production application.There are many different types:Alu.coil Brazing Machine,Copper Coil Brazing Machine,Evaprated Coil Brazing Machine.All of them are the best product.


Brazing Machine

Ring Brazing Machine,Brazing Machine,Alu.coil Brazing Machine,Copper Coil Brazing Machine,Evaprated Coil Brazing Machine

Satis Products Co., Ltd. , https://www.satismachinery.com